David speaks about history, including at conferences and schools, and he's available for speaking engagements. Topics include:
The History of nationalism: how we got to now
The magic of history: making history fun for kids
The battle between ideology and human rights in history
What hunter-gatherer life does and doesn't tell us about our nature
Prehistoric man-made climate change and other environmental engineering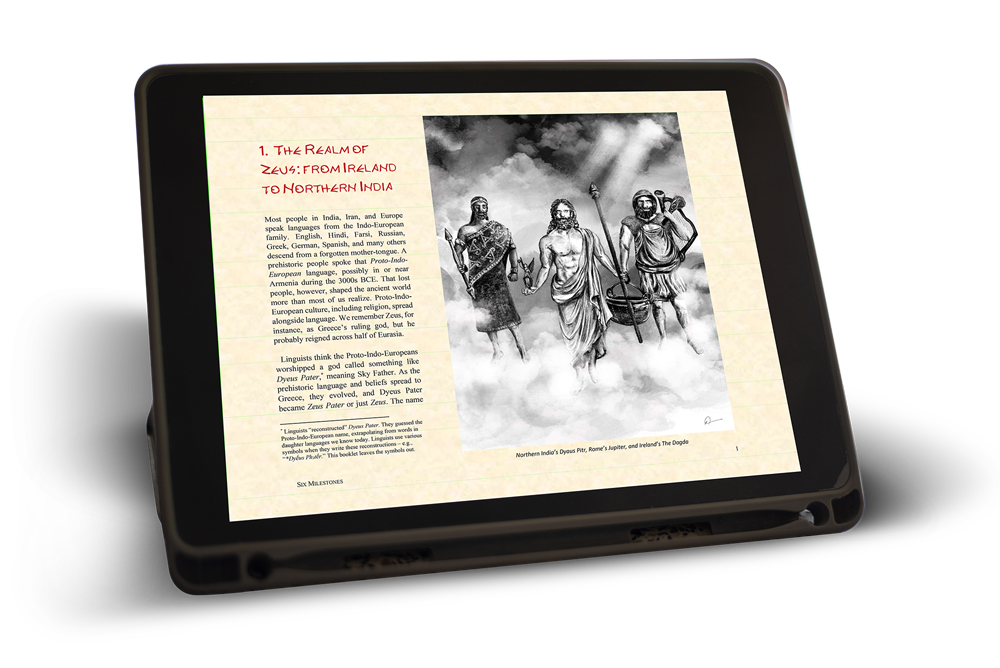 Please subscribe below!
Also, get your free copy of
SIX MILESTONES
These six histories shape our world, yet they're seldom told. This unique booklet recounts six pivotal events – ancient, medieval, and modern – in brief and simple language, accompanied by detailed maps and beautiful original illustrations.
When you subscribe for our post notices below, you get a free copy of Six Milestones (via e-mail).