David W. Tollen is an award-winning and best-selling author, writing books about history, as well as technology law. His accolades include category wins at the London Book Festival and the Next Generation Indie Book Awards and a bronze medal at the Readers Favorite Book Awards. David serves on the Board of Advisors for World History Encyclopedia, which publishes the world's most-read history encyclopedia. He earned a B.A. in history from U.C. Berkeley, and he has degrees from Harvard Law School and Cambridge University. 
David is an accomplished and sought-after public speaker and teacher. He has a unique ability to distill history and pre-history into fun and engaging content, and he brings it to groups of all ages as a speaker. Sample topics include the historic battle between ideology and human rights, the history of nationalism, prehistoric man-made climate change, and hunter-gatherer life, including what it does and doesn't tell us about our nature.
In his separate role as a lawyer and legal scholar, David lectures at U.C. Berkeley, and he speaks regularly at conferences, universities, and other venues. He also owns and runs his own training company.
David lives in Northern California with his wife and two sons.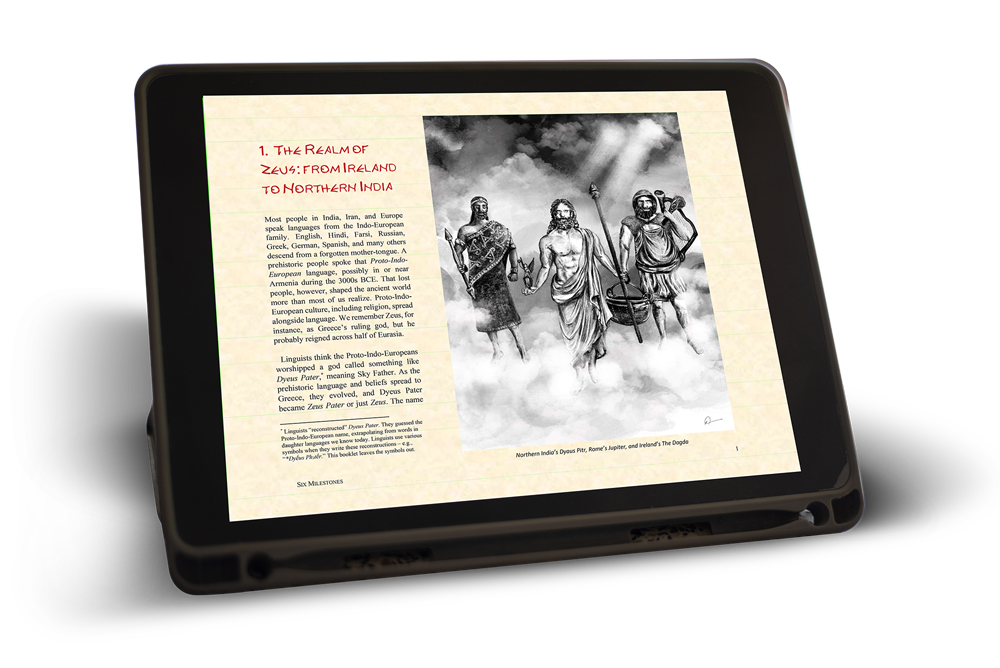 Please subscribe below!
Also, get your free copy of
Six Milestones
These six histories shape our world, yet they're seldom told. This unique booklet recounts six pivotal events – ancient, medieval, and modern – in brief and simple language, accompanied by detailed maps and beautiful original illustrations.
When you subscribe for our post notices below, you get a free copy of Six Milestones (via e-mail).