Teaching with The Jericho River
The Jericho River and Secrets of Hominea include lesson plans and questions for discussion — in the latter case focused on middle school and younger classed. This page offers more.
Below are resources for using The Jericho River in high school and middle school classes. These resources include lesson plans, a curriculum alignment, maps, a fun quiz, and more!
THE JERICHO RIVER HISTORY GAME/QUIZ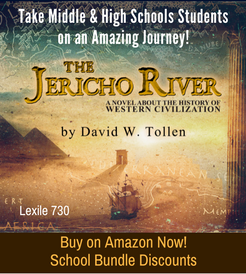 This is just plain fun — for teachers and students. Take a colorful, interactive journey through world history. This quiz takes about seven minutes and will be super engaging for your students!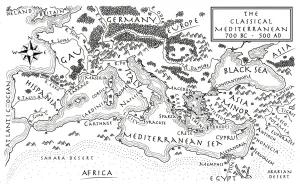 Appropriate for high school and middle school social studies, English classes, remote/distance learning, and libraries. This novel is also a great refresher for college students to retain the basic outline of the history of Western Civilization. (Note that the content is more advanced — in terms of complexity and danger — than the Lexile/reading level of the text.)
Blog articles/posts on teaching history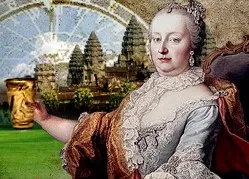 My blog
 provides articles for teachers about teaching and articles for both teachers and students about history. I also welcome guest posts by innovative educators. Click "Categories" to choose articles by period and whether they're meant for students.
DESIGN A LUMIN LESSON PLAN
Using Myth and The Jericho River to Understand Historic Societies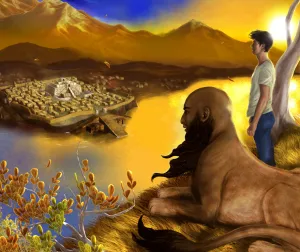 This lesson plan taps into students' creativity and imagination as they design a mythical creature based on the beliefs, values, and artwork of a past society (an exercise to appeal to most young people). Students enjoy creating a history-based mythical creature: a "lumin," like Zidu from The Jericho River. Great for distance learning and homeschooling.
THE JERICHO RIVER & HISTORY
Learning Exercises and Journal-as-You-Go — High School Version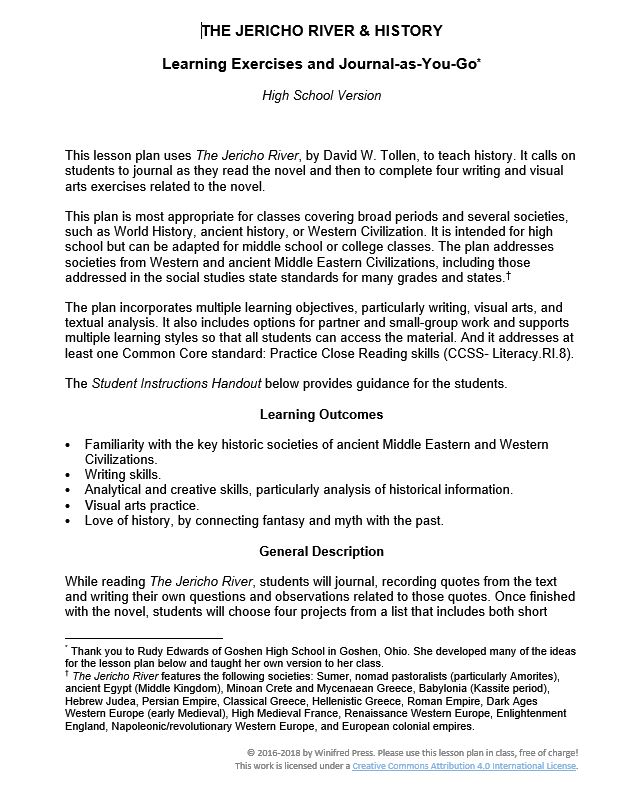 Students journal as they read The Jericho River and then complete four additional writing and visual arts exercises — related to the history of the ancient Middle East and Western Civilization. Great for remote learning and homeschooling.
BOAT DIORAMA FROM THE JERICHO RIVER LESSON PLAN
Building a Diorama to Understand Historic Societies — High School Version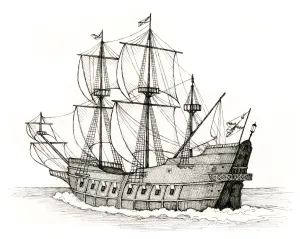 Another engaging project for students! Students create a boat and a scene from a past society, in a diorama, based on the actual appearance and technology of that society.
This assignment requires an oral or written description of the diorama and its place in history. Students imagine they're visiting the historic society, like a character in The Jericho River.
Great for distance learning and homeschooling.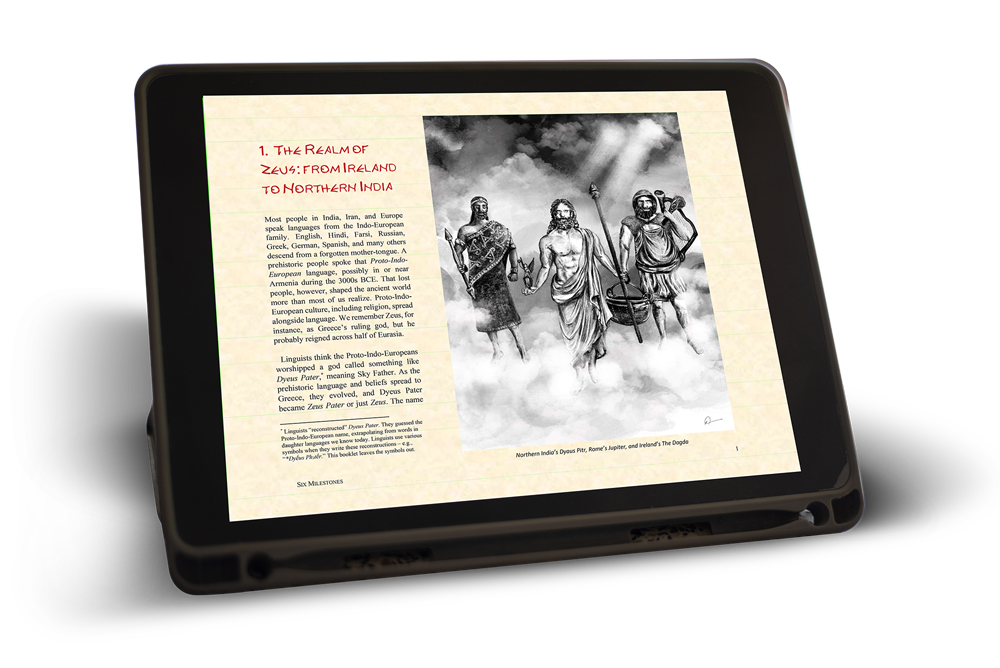 Please subscribe below!
Also, get your free copy of
SIX MILESTONES
These six histories shape our world, yet they're seldom told. This unique booklet recounts six pivotal events – ancient, medieval, and modern – in brief and simple language, accompanied by detailed maps and beautiful original illustrations.
When you subscribe for our post notices below, you get a free copy of Six Milestones (via e-mail).